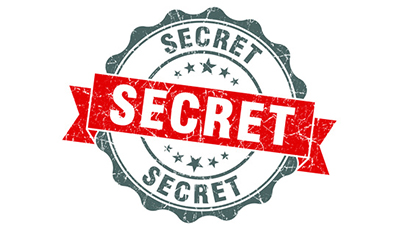 Secrets of Great Pizza
It's a popular belief that making a pizza is just a matter of tossing some ingredients onto a pizza base with some added cheese and sticking it in the oven until you think it's cooked. That's fine if you just want an "ordinary" pizza to satisfy your appetite regardless of the quality. As an experienced pizza catering in gold coast, we will tell you the way to make a truly great pizza there are some basic rules that result in an outstanding pizza that's as good as (or better than) one you would pay top dollar for in a restaurant or a pizzeria. And although some pizzas are not considered a healthy food choice, a truly great pizza can in fact be quite nutritious without excessive fat and salt.
It all starts with the dough. Getting the dough just right is well worth the effort involved. It can make the difference between a great pizza and one that's barely worth eating. At Roam'In Pizza we make our own pizza dough by hand. It takes some time and some elbow grease, but the result is far superior to mass-produced commercial pizza bases. The ingredients are simple enough – flour, yeast, water (at the right temperature – 37-40oC is ideal), salt and time – and of course correctly kneaded for the right amount of time, not too much and not too little. We've managed to get it just right.
As for pizza toppings, fresh ingredients are essential, and while it's tempting to pile them on thick, this can prevent the pizza from cooking properly and evenly and may even cause it to become soggy instead of firm and crisp. Using the wrong type of ingredients can also result in a soggy pizza. For this reason we avoid using ordinary garden variety tomatoes because of their higher water content. We use only cherry tomatoes on our vegetarian pizza and roma tomatoes are a good choice for a Margherita pizza. Both have less moisture than regular tomatoes. Similarly, using the right cheese is very important. Tasty cheddar on its own for example, is not appropriate as it can denature at high temperatures and become oily and greasy. We use a quality pizza cheese blend that includes mozzarella which can withstand the very high oven temperature and is considerably lower in fat and salt. And of course it has that familiar cheese "stretch" that sometimes sticks to your chin! But that's part of the enjoyment of a great pizza.
The sky really is the limit when it comes to being creative with pizza toppings; just don't go overboard with quantity, including the base sauce which typically consists of crushed tomatoes and herbs. An often overlooked feature of a really great pizza is the garnish. Some topping ingredients are best added after the pizza comes out of the oven. For example, fresh basil and shaved parmesan are awesome on top of a vegetarian or Margherita pizza, as is a garnish of rocket leaves and chilli flakes, and yoghurt and cucumber are great on a tandoori chicken pizza or on a marinated lamb pizza. (You should be drooling by now!) Incidentally, these are some examples of the Roam'In Pizza "gourmet" range in addition to our traditional pizzas.
Roam'In Pizza uses the best home-made dough, topped with fresh ingredients of the ideal type and in the right proportions, and then cooked the way perfect pizzas are intended to be cooked – in a wood-fired oven for the right period of time and at the optimum temperature. You simply can't improve on that!
When prepared and cooked this way the result is a delicious, crisp, tender and fragrant pizza.